No Rhyme or Reason
By JudyL
October 21, 2009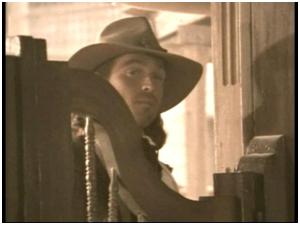 Universe:  OW
Character Focus: Vin …
Language warning: none
Summary -   VinF&D list Picture prompt challenge – missing scene for Lady Killers… sort of?
Length: drabble --- poem!??? I can't believe it either
No Rhyme or Reason
By JudyL
I had been attacked, right there in the barn
Followed the culprit, what was the harm?
Into the saloon, much to my surprise,
She attacked Ezra, I couldn't believe my eyes.
She seemed so innocent, so sweet and kind
What happened to the girl, had she lost her mind?
I watched through the door, thought it safer that way
As she doused poor Ezra and stalked away.
Little did I know what pain lay in store,
As Casey bolted through the swinging door.
Oh my poor arm, how it did ache
As the door hit me, right on the break.
The end!
I'd love to know what you think. JudyL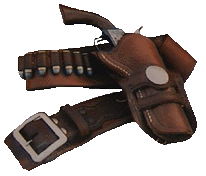 Back

webhosting